Sichuan newspaper reporter Li Ting
On November 9, the 2nd "Golden Furong" Music Award Ceremony was held in Chengdu Dual-fluid Sports Center. Dozens of music groups from different fields, such as the Shudu Choir of Qingyang District, Mr. Will's Band and singer Li You, won the award. This event is guided by Sichuan Culture and Tourism Department, Chengdu Music Film and Television Industry Development Leading Group, Chengdu Culture Radio and Television Press and Publishing Bureau, Chengdu Music Film and Television Industry Promotion Office.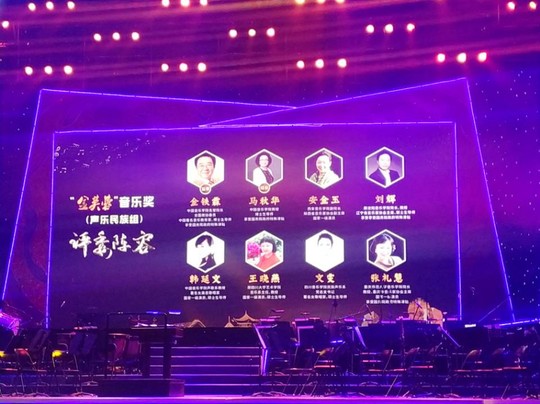 It is understood that the second "Golden Furong" music competition lasted nearly five months, which was divided into four categories: chorus award, independent music pioneer award, vocal bel canto group and vocal music national group. The purpose is to discover local music talents and encourage music creation in Chengdu, highlighting the "autumn of Chengdu" as a city music business card.
In order to build the professionalism and authority of Jin Tielin, Li Peizhi, Xu Xiaofeng, Lingor and Mulan, more than 20 authoritative experts in the field of music at home and abroad were invited to serve as judges in the competition, and the "Jin Furong" independent music award representing independent music was added. Marina Mihailovna Labina, an opera singer and judge from Russia, told her story of "Golden Lotus" in her heart: "The Golden Lotus Competition made me meet the simplest singing in the street, and also heard the voice with Sichuan characteristics in the concert hall. The music lit up every corner of the city and lit up the"Golden Lotus". The autumn of Chengdu.
"In my native Russia, there is an outstanding portrait painter, Serov, who said,'The real range of musical language activities is as limitless as that of other arts'. Wherever there is human footprint, there is music. Today I would like to dedicate this sentence to Chengdu, because it seems to be a true portrayal of the city. Marina Mikhailovna Rabina said.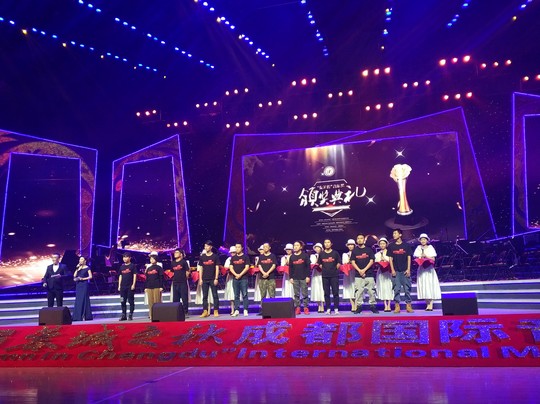 Attachment: Complete list of the 2018 "Golden Lotus" Music Award
(1) Golden Hibiscus Award for Emergency Independent Music (the following rankings have nothing to do with ranking)
Mr. Will band
Shen Nam's band
Band of cheap bones
Tomato mayor band
The band missing
Wu You Nan
CatCube Band
The Process Band
Why So Serious Band
η!ETA Band
(2) Chorus of "Golden Lotus" Music Award
Gold prize:
Qingyang Shudu Chorus, Chengdu Railway Bureau Locomotive Workers Chorus and Qinyue Women's Chorus of Chengdu Normal University
Silver Award:
Chongzhou Culture Museum Drawing Chorus, Chengdu Four-monsoon Female Voice Chorus, Chengdu Trade Union Chorus, Jinjiang District Culture Museum Chunxi Voice Female Chorus, Xindu District Happy Weekend Chorus, Experimental Primary School Affiliated to University of Electronic Science and Technology Octave Accord with Chorus
Bronze Award:
Guangqi Art Chorus in Wenjiang District, Fangcao Primary School Chorus in Chengdu High-tech Zone, Language and Music Chorus in Chenghua Culture Museum, Wuhou Symphony Chorus in Wuhou Culture Museum, Longquanyi District Culture Museum Chorus, Xiaojiahe Community Chorus in Chengdu High-tech Zone, Yuanhang Chorus in Chengdu City, Huayi Hot Ma Chorus in Dujiangyan Culture Museum, etc. Chengdu Qunyi Chorus
(3) Bel canto of "Golden Lotus" Music Award
First prize
PILIPENKO VETA
DEMENKOVA INNA(
Gold prize
Hou Liwei, Yang Jun and Zhu Lu
Silver Award
Li Linlin, Wang Huan, Zhou Fei, Chen Jian, Tang Han Zhang, Zhang Heting
Bronze Award
Zhang Lingling, Zhu Lin, Zhao Chunhuang, Liu Xiuwang, Shuai Dan, Liu Li, Fan Xiaoqi
(4) National Singing Method of the "Golden Lotus" Music Award
Gold prize
Li Youwang Jiming Ding Jinyuan
Silver Award
Tian'ao, Li Yan, Ma Qimeng, Li Jinhua, Zhang Xiwen, Zheng Wenting
Bronze Award
Li Yanfei Zhang Ying Yang Dongsheng Wang Ying Huang Liping Li Bufan Li Tingting Wu Dan Huang Jingjing