"The Golden Lotus Music Award Ceremony and the closing performance of the 24th Chengdu International Music Season in the Autumn of Rongcheng" was solemnly performed tonight at the Chengdu Dual-fluid Sports Center. From the opening of September 22 to the closing of November 9, during 48 days, the "Autumn of Rongcheng" presented more than 200 music theme performances and outdoor music activities for Chengdu citizens. Create music festivals and popular festivals with the participation of the whole people and flourishing everywhere.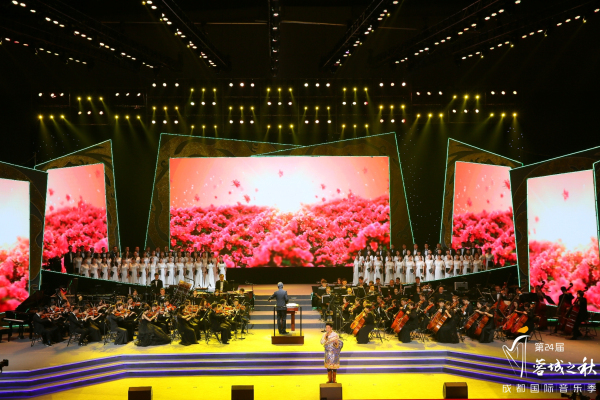 、
Tonight's performance begins with the symphony "Chengdu" brought by Chengdu Orchestra, which highlights Chengdu's characteristics and charm through the form of symphony. Then the special "Golden Lotus" Music Award was presented during the "Autumn of Rongcheng" Music Season. The Golden Hibiscus Music Award aims at creating influential music competitions in China, exploring music talents and encouraging music creation. It highlights the city music business card of "Autumn of Chengcheng". Finally, the outstanding music talents such as the Fish Band, the Shudu Choir in Qingyang District, Hou Liwei and Li You won four categories of awards, namely, independent music novice, chorus, Bel Canto and vocal nationality.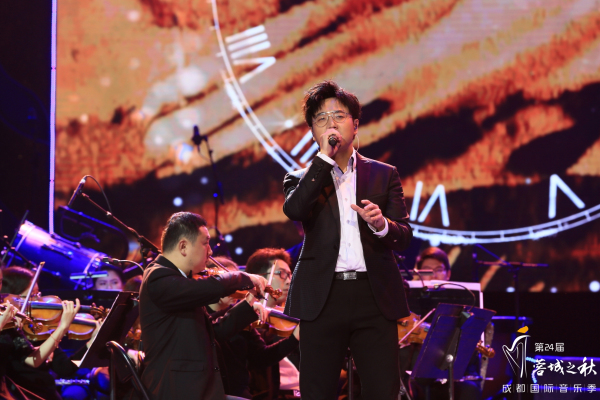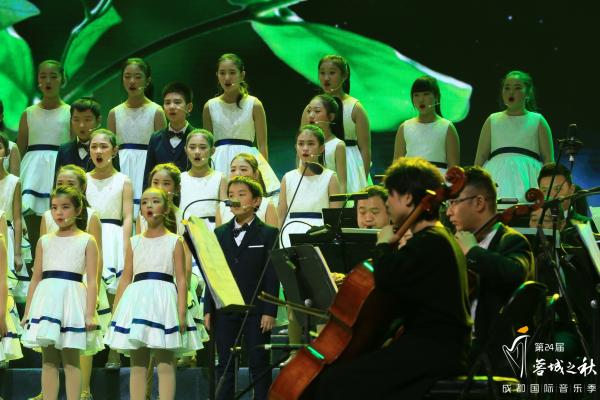 Subsequently, Zheng Xulan, Zuhai, Ao Changsheng, Wang Zhengliang and other musicians joined forces with the Chengdu Orchestra, Tianzi National Music and Chengdu street artists to appear on the stage, offering the first touching music to the people of Chengdu, paying tribute to the 40 years of reform and opening up, and playing a world famous cultural city. The performance is divided into three chapters, namely "Millennium Context", "Happiness Blooming" and "Great America Chengdu". It shows the achievements in music and culture fields and the tolerance and elegance of Tianfu culture in Chengdu in the past 40 years of reform and opening-up to all audiences.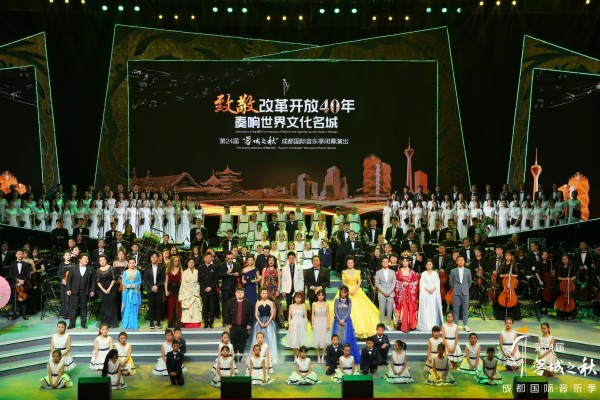 In addition, Jin Tielin, a famous singer and vocal music educator, Zhao Jiping, Chairman of the Chinese Musicians Association, Ye Xiaogang, President of the Central Conservatory of Music, Yu Junjian, President of the ASEAN Academy of Art, Liao Changyong, Vice-President of Shanghai Conservatory of Music and other 12 top-two experts in the domestic music circle are also performing in the closing ceremony. Officially appointed as a member of the "Chengdu Music Capital Construction Expert Advisory Committee", they will contribute to the construction of Chengdu "International Music Capital" and promote the upgrading of the music industry in Chengdu.