On the evening of June 18, the "Three Tenors of China" concert and the closing ceremony of the Chengdu Poetry Music Festival were held at the Yunduan Concert Hall in Chengdu. Famous tenors Dai Yuqiang, Wei Song and Mo Warren meet in Chengdu to join Zhang Haiqing, Dai Ziyi and Sichuan Conservatory of Music Symphony Orchestra to bring a national vocal feast to the audience.
The concert opened with a happy and lively "Prelude to the Sevilla Barber" full of holiday cheer. Then, famous Chinese and foreign songs such as "Women are fickle", "Quick Make way for busy people", "Kangding Love Song" and works full of positive energy staged in turn. In addition, the concert also attracted renowned baritone singer Zhang Haiqing and renowned singer Dai Ziyi to sing on the spot. The wonderful singing and the live symphony orchestra performance reflected each other and won the applause of the audience.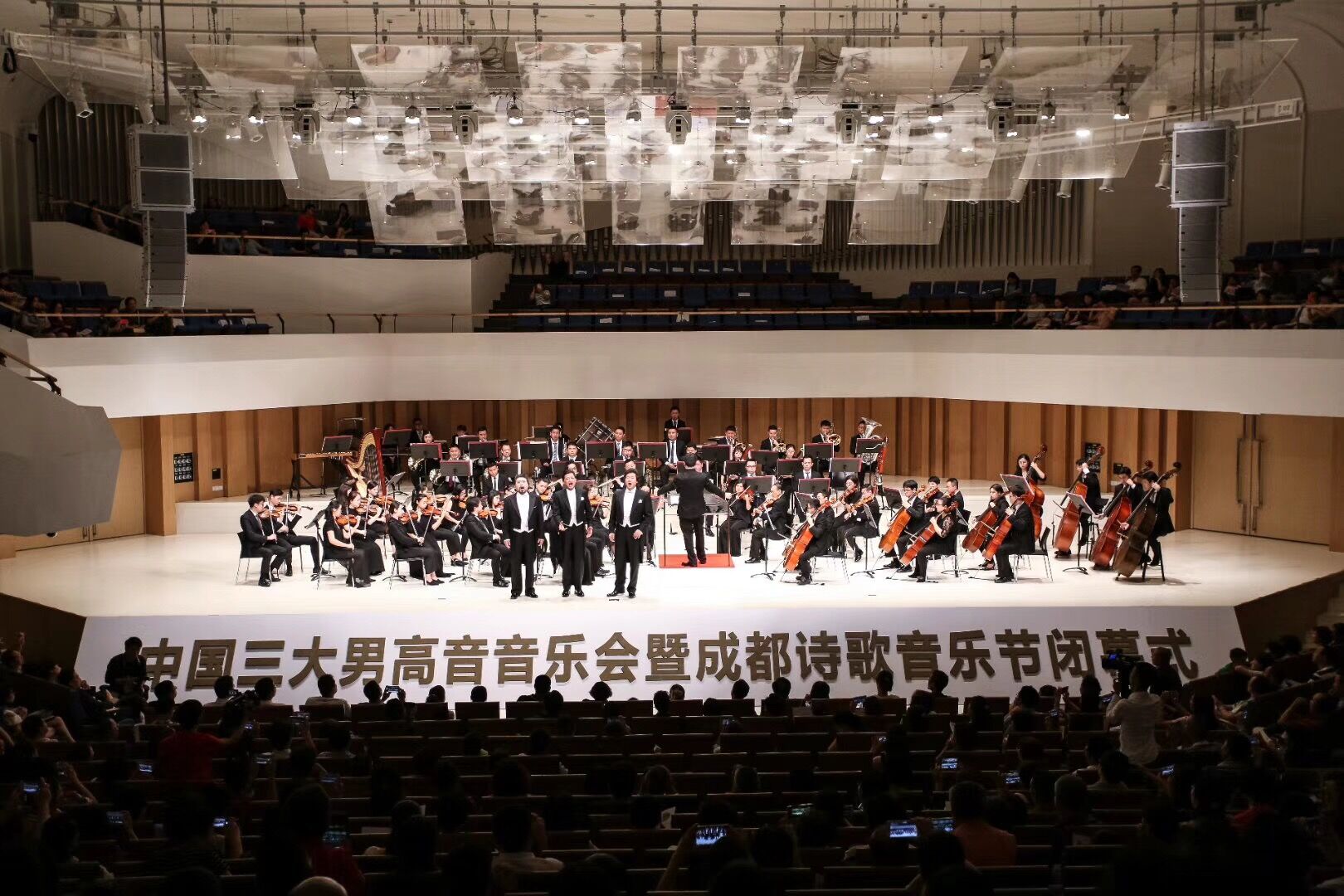 "On the slippery hill, a slippery cloud..." With happy music and witty lyrics, a Sichuan folk song "Kangding Love Song" will be performed to the climax. This well-known classic song, sincere and euphemistic feelings and strong regional characteristics, many audience on the scene with a smile, and the music beat, humming gently together. "The whole performance is very enjoyable, the most impressive is"Kang Ding Love Song"and"Go East of the Great River", can follow the singing, but also easy to enter the scene." Audiences at the scene said that although the lyrics of foreign famous songs are not familiar, they can feel emotions when listening to music, which is the charm and resonance of music.
With the end of the concert of "Three Tenors of China", the Chengdu Poetry and Music Festival is also a perfect curtain call. From April to June, the festival has held a series of activities, such as a symphony concert of poetry, an exhibition of famous artists'calligraphy and painting, a special performance of Chenghua Hall in Yudan and a concert of three tenors. This Chengdu Poetry and Music Festival is a key project of this year's "Wenlu Chenghua" brand shaping project. It aims to enrich people's pleasure in life, feel the poetic connotation of livable Chengdu, promote the integration and development of Tianfu culture, and add luster to Chengdu's "three cities and three cities".